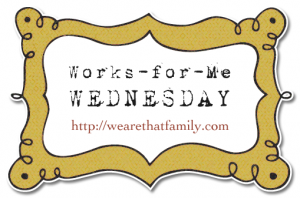 I never thought, as a stay at home mom, that I would need a bluetooth. And lets me honest, I do not "NEED" one. But when my dad had his last heart attack and I was being bombarded with phone calls from family while driving back and forth to the hospital every day, it became a very worthwhile luxury, to use that 20+ minutes of one way driving time to catch the family members up by phone, using bluetooth hands free while driving.
Now that I have it, I found that I love it the most when I am out for my walks. I can download podcasts and listen while I walk, or listen to an ebook. It is easy to listen in just one ear, and leaves my other ear "free" to hear traffic, runners & bikers, (when I am on the paths & trails) and it is easier to stop and have a conversation - no need to remove headphones.
My Favorite Bluetooth
My son had a bluetooth from Staples, he hated it. My husband borrowed it, and was unhappy with it as well. I bought this one, a Plantronics Marque 2, at Sam's Club for $50:
The clarity is awesome. I was walking through a corn field one day, in high winds, and when my son called me he couldn't hear any of the wind or noise - he had no idea I was using bluetooth for the call. (I had asked him how it sounded when the call was complete)
Fully charged I have 7 hours of talk time. It tells me how much talk time I have left as soon as I turn it on. It plugs into the same charger I use for my phone to charge.
My favorite Podcasts:
It's my son's church, on the opposite side of the continent. I love the messages, and love hearing what he is learning each week in church as well. They did a 3 part series with a Duck Dynasty theme, and an 8 week series on Draw The Circle by Batterson.
Focus On The Family Daily Broadcast:
OnePlace has SO many christian podcasts available,
This is the app I am using for general podcasts:
I've added the Hello Mornings Podcast on that app, but have not yet listened to it.
Don't Forget Audio Books:
You can download a new free Christian Audio Book each month here:
Some of these selections have been SO much better than I ever expected. I've downloaded some of my favorite audio books, such as Stuff Christians Like, and Love Is A Verb, through this site.
You can often download (borrow) audio books free through your library too. Check with your local library, ours uses: http://ebranch2go.lib.overdrive.com (the link is often right on your libraries website, and you just need your library card to access the books)